Samsung IMEI Checker – Check Carrier Network, Sim Lock, Model and Blacklist
$1.45
Delivery Time: 1 – 10h.
Check ANY Samsung Models.
Check Carrier, Model, SimLock, Blacklisted, Warranty.
For any Questions – Please Contact Us.
The service that we offer you, Samsung IMEI checker, is not just any regular IMEI calculator service. Not only can we use your IMEI code to give you all the details about your Samsung, but we can also help you unlock your Samsung device for a very attractive price. To start the Samsung Unlock process, check this service here.
What you can get if use our Samsung IMEI Checker?
The IMEI code of every single mobile phone device is unique for that one device, and that is why it is very important. It consists of 15 digits, which at first sight don't tell us much at all. We can never read the meaning of these digits unless we use some excellent service like the one we, at Samsung IMEI checker, provide. Our service offers you the opportunity to know more about your Samsung mobile phone. We will disclose the mobile network your Samsung is connected to, when was it purchased, where was it first bought and most importantly we can give you full info on its condition. People go through a lot of struggle to find out the latter, but we will save you the trouble and provide that in a few minutes. The condition of your Samsung phone will reveal if your cell phone is blocked. SIM locked, blacklisted or not. Once you have this precious information, you can do with it whatever you want. For instance, if you find that your Samsung is locked, you can look for a SIM unlock service (or order the SIM unlock service for Samsung form our website), or if you find that is not locked, you can use it freely, on any network in the world.
Our service is clean, efficient and client-friendly. We will do whatever it takes to make you happy and deal with whatever issues you may have with your device. Furthermore, our SIM unlock service for Samsung is also extremely reliable, reasonably priced and efficient so if you ever discover that your Samsung needs unlocking don't hesitate to make the order.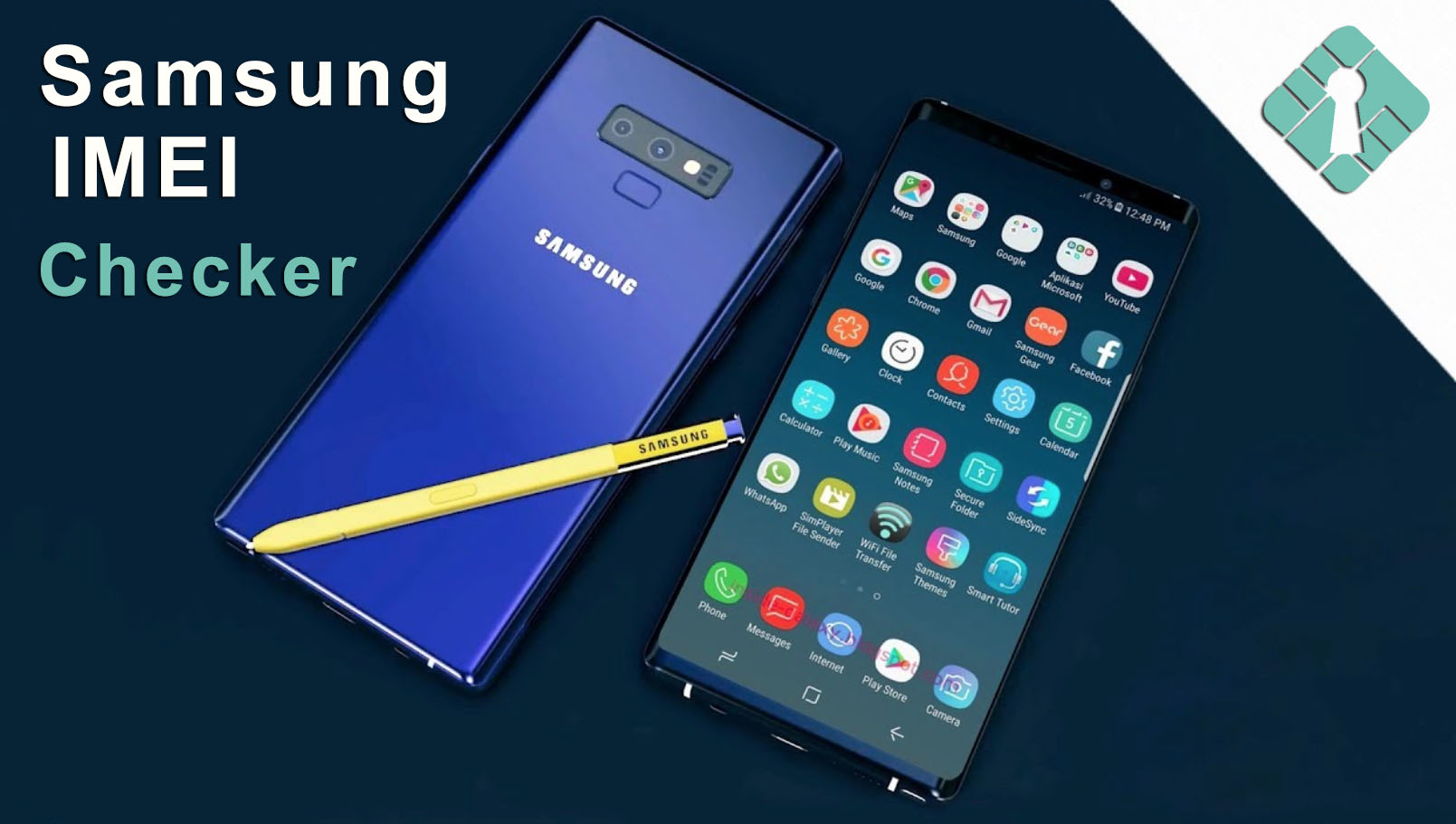 How to use our Samsung Carrier IMEI Checker?
Samsung IMEI checker is unlike the other similar service providers in many ways. See, other services will jump at the opportunity to take your money, but that is an objective that is not approved with us. We will give you the carrier, and the unlock status, details about the exact model of your Samsung. We can even tell you if your warranty is still valid or not. All you have to do is use the Samsung IMEI checker, and everything you need will be right in front of your eyes. Just open our service, type the IMEI code of your Samsung, hit "check IMEI", complete the order and wait for it. You will be sent details about network and country, system version, warranty details, the serial number, the model number and name, the date of purchase, carrier where your Samsung is locked to if your Samsung is SIM lock etc.
Example Results from our Samsung IMEI Checker Services
IMEI Number: 344654071265818
Master Number: 344654071265818
Serial Number: R37S402XVKD
DO Number: 8223644778(C210-0P)
Model Number: SN3G665IZXATGB
Model Name: SM-G965U
Model Desc: STAR2
Warranty Status: In Warranty
Warranty Until: 04.07.2018
Manufacturer: P648 Samsung Electronics Huizhou (China)
Carrier: U.s.a AT&T
Sold By: United States / 08 April 2018
Ship To: United States / 17 April 2018
Simlock: Locked
If you are not sure where to find your Samsung's IMEI code just dial *#06# or open ABOUT Samsung entry in your phone.
You can use this service, of the many that we offer, to check the status of your own Samsung or on the Samsung you intent to buy. You can fully trust the details that we will provide because they are genuine and downloaded for no place other than the Samsung official servers.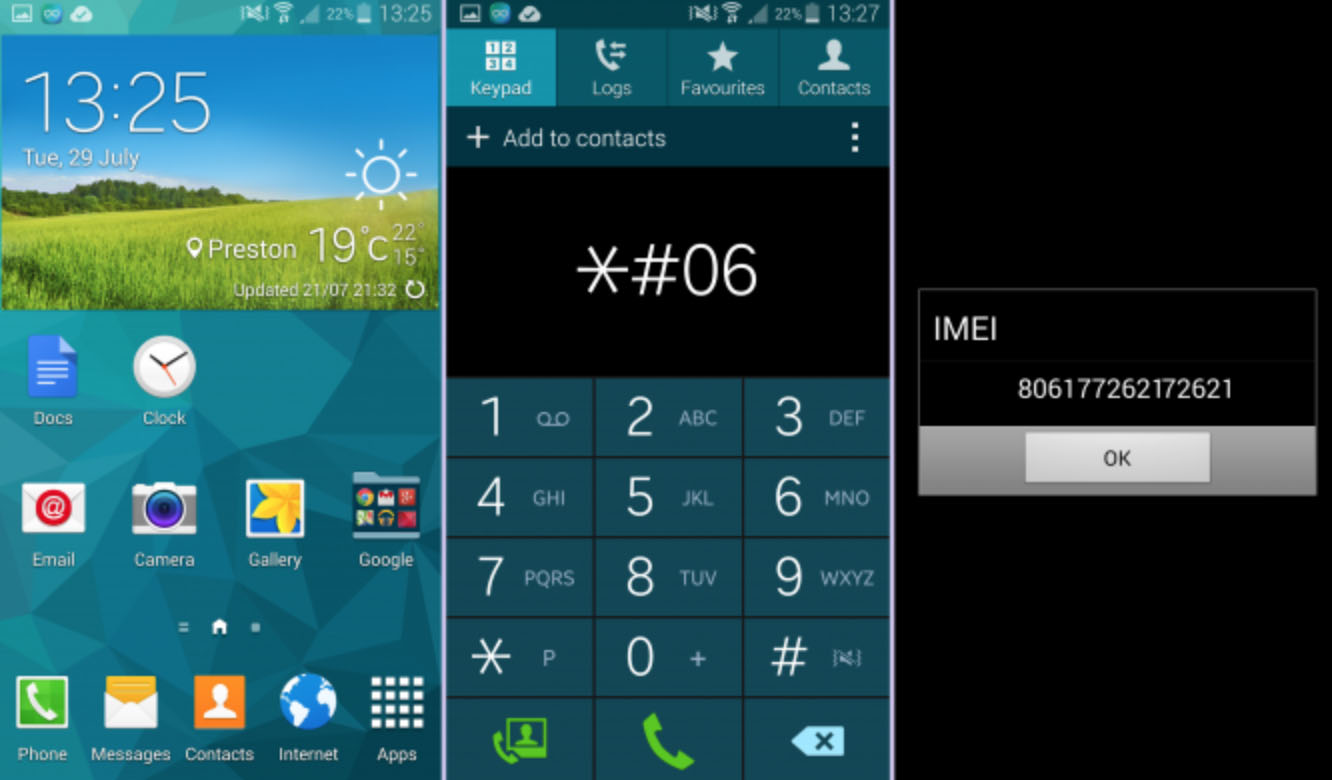 This is a great help if there is something wrong with your Samsung and you don't know where to start. Just start from our amazing service – Samsung IMEI checker, use our service for discovering the carrier, warranty and lock status and order our amazing Samsung unlock service for a very reasonable price.