Unlock UK Orange/T-Mobile/EE iPhone X 8 7 SE 6S Plus 6 5S 5C 5 4S
$29.90
Unlock Delivery Time: (1 – 9 Working Days).
Unlock Orange, EE, T-Mobile UK iPhone.
Unlock only Clean IMEI Code
Blocked and Barred IMEI not Support
The users of Orange, EE, and T-Mobile UK can finally rejoice today, especially those who own any iPhone model to Unlock. Today is a fantastic day because you can finally set your iPhone 4,4s,5.5s,5c, 7 Plus, 7, 6S, 6S Plus, SE, 6, 6 Plus 8, X from the SIM lock restraints set by one of the world leading carriers. To unlock your iPhone means to be able to use it with any SIM card that comes across your way. Interested already? If so let's begin!
The starting point of this official IMEI unlocks method, also known as official and remote, is to find r iPhones IMEI code. The IMEI code is as genuine as is your ID that's why it must be correct. Since the IMEI UK unlock solution for Orange/EE/T-Mobile UK is also genuine we must have your unique IMEI code.
Before we start with explaining the actual procedure here are some positive sides of the SIM unlock to help you make up your mind:
The IMEI unlock solution for Orange/EE/T-Mobile UK is both cheap and permanent. Once you pay the symbolic amount of money, you will have an iPhone that can be reset, restored and even fixed in the Apple service center. It can easily upgrade to any iOS version as it comes available.
This SIM unlocks solution is also very simple so every one of you can perform it without thinking twice.
Thanks to this method you don't have to ruin your iPhone's warranty, and you don't need to jailbreak your handset.
You don't have to buy special SIM adapters, and yet you can use any SIM card you wish.
You can finally avoid the roaming costs because your iPhone 4,4s,5.5s,5c, 7 Plus, 7, 6S, 6S Plus, SE, 6, X, 8, SE will be now compatible and running on any SIM card.
All the knowledge that you need is the IMEI code of your iPhone to start and complete the IMEI unlock procedure.
When it comes to the IMEI code here are some ideas about how and where to find it.
How To Unlock your Orange, EE or T-Mobile iPhone?
You will find the IMEI code if you tap SETTINGS- GENERAL- ABOUT PHONE. You should scroll down a bit, and then you will see iPhone IMEI code. Copy it on a piece of paper and keep it for future reference.
If you're not familiar with your iPhone menu, then you can dial *#06# and wait for the 15digit IMEI code to appear on your iPhone's screen. When it does, write it down.
When should you not use our SIM unlock iPhone solution?
You should not use this IMEI SIM unlock solution if your device is not locked on one of the three mobile network carriers: Orange, EE, and T-Mobile UK. to confirm if your iPhone is locked to any of these networks you can use our IMEI checker services. Open the app, enter your IMEI code and see all the details that interest you.
When you are sure that your iPhone is locked on Orange, EE, or T-Mobile UK then you can visit our website and make the SIM unlock order.
This is how the procedure goes:
Enter your iPhones IMEI code.
Give us a contact email address where we can send you the further instructions.
Make the payment and wait for confirmation.
After a few days, you will receive an email when the unlock is almost complete.
To finish up the procedure, you should replace the Orange, EE, and T-Mobile UK SIM card with another carrier's SIM.
Turn on your iPhone and connect to iTunes. This is the final step of the IMEI unlock. You will see the notification, and you will know that the procedure is concluded successfully.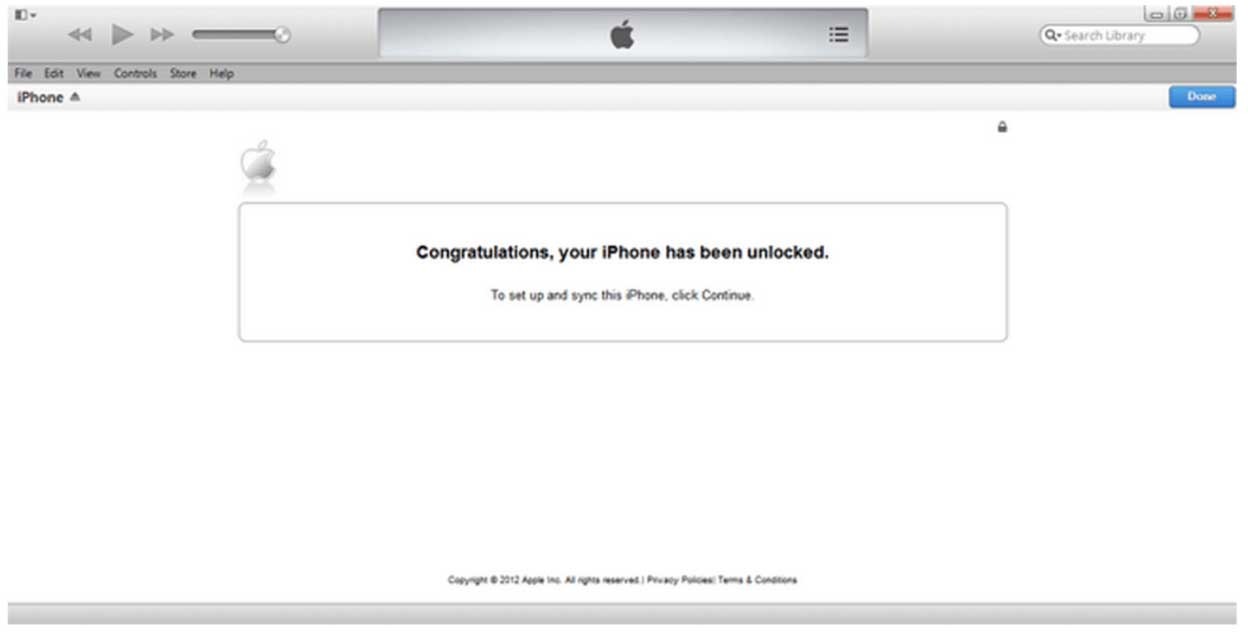 Or before to use our Unlock service have some questions please contact us any time of the day.