Unlock Wiko Cell Phone on ANY Carrier Sim Network
$4.95
Delivery Time for Wiko Unlock: 1-12h.
Unlock ANY Wiko Device Models.
Work for ANY Wiko IMEI Number.
For any Questions please Contact Us.
In this short description, you can find all about Wiko Sim Unlock Service. Our service is here to make all our Wiko lover all around the world. The Wiko mobile phone brand is present in the market with more than 60 models. Luckily for them, our Wiko network unlocks service can help them all by providing appropriate network unlock key. So far, in our short history as a service, we have helped almost 500 hundred customers from all over the world. These 500 lucky people can now use their Wiko cell phone device anywhere they go on whichever carrier in the world is convenient for them.
I will not number all of the Wiko models that our service is compatible with, because there are so many, I will only mention a few: Wax & Wiko Highway, Ridge 4G, Ridge Fab 4G, Lenny3, Fever SE, Rainbow UP 4G, Sunset2, Bloom2, Sunny Max, View2 and literary any other Wiko model that you can't think of right now.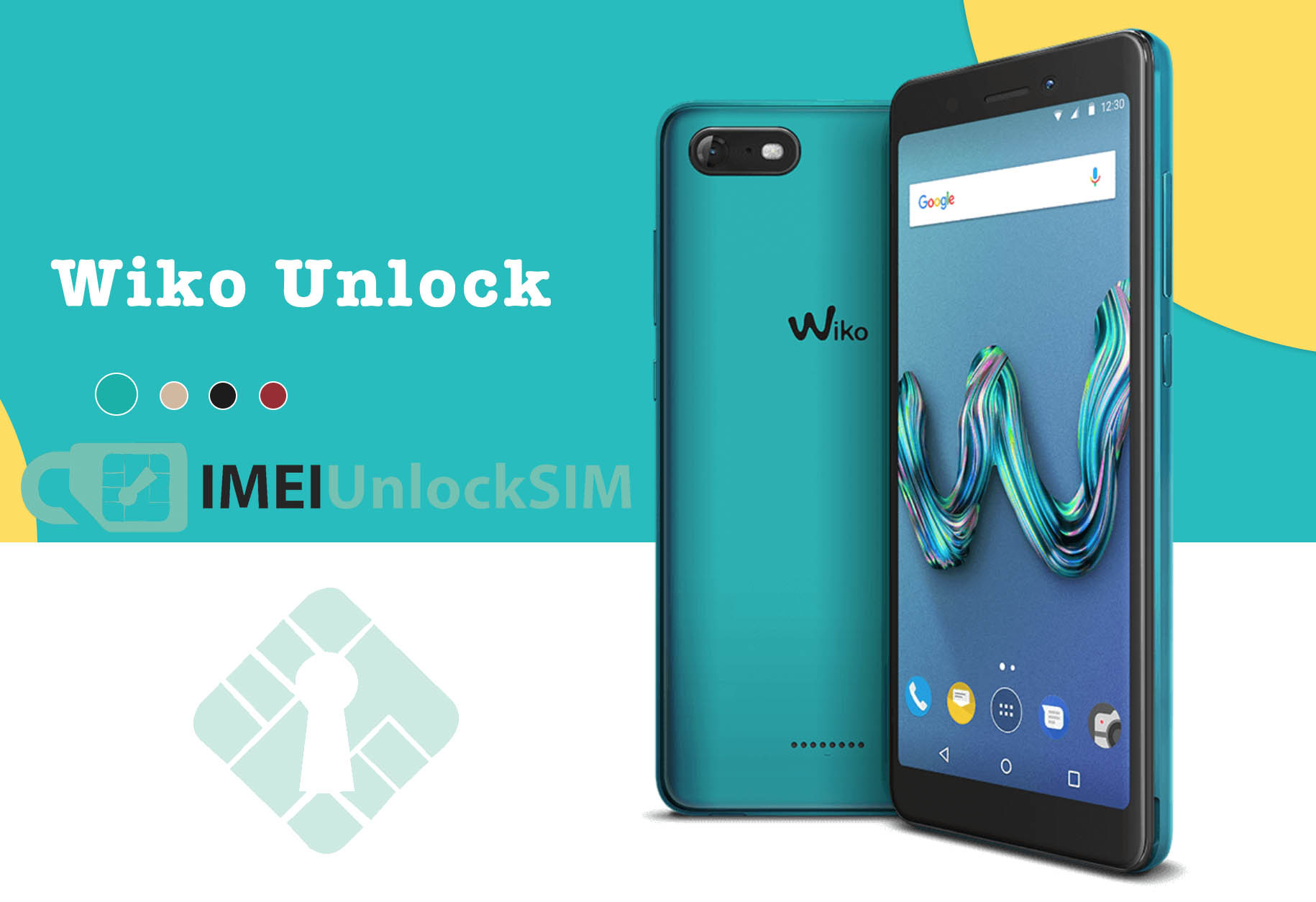 Instructions about our Wiko Unlock Service
Our Wiko SIM unlocks service very simple and easy and that is why so many people from many different regions in the world have decided to trust it.
One of the reassuring facts about this SIM unlock service, unlike many others, is that it guarantees 100% unlock success. Furthermore, the SIM unlock will be performed from a distance, meaning that we will only communicate via our webpage and your email address. We will not ask you to send us your Wiko mobile phone device, but only your Wiko's IMEI code.
Don't wait any longer! Visit our Wiko unlock by IMEI webpage and let's start the process together.
Do not be afraid! You have nothing to lose, follow these steps, and you will see that the SIM unlock procedure has never been easier!
SIM unlock steps for your SIM locked Wiko mobile phone
Open our webpage. If you read these instructions, you are here.
Select the exact model of your Wiko mobile phone from the scrolling menu.
Insert the IMEI code of your cell phone.
Click "unlock now" button.
Check out the network unlock code from us on your email.
Enter the code by sticking to the attached instructions in the email.
How to enter the network unlock code for your Wiko cell phone?
Enter a foreign SIM card or other unaccepted SIM cards into your Wiko cell phone.
Up powering on you will see a message on the screen that says enter network unlock code. In the field provided here, you must enter the exact code we sent you. If this prompt does not appear, then you can dial *#CODE#, but this alternative is almost never necessary.
Congratulations! Your Wiko is now unlocked and ready to be functional on any GSM carrier in the world.
For more details, questions and help contact our supportive support team which will be happy to help with whatever needs you may have.