Unlock AT&T iPhone 12, 11 Pro, XS Max, XS, XR, X, 8, 7 Plus, 6S, 6, SE, 5, 5C, 5S
$8.95
Unlock ANY AT&T iPhone Models
Works with latest iOS Version
Official AT&T Factory Unlock Service
For ANY Questions – Please Contact Us.
The unlock service works to unlock AT&T iPhones 12, 12 mini, 12 Pro, and 12 Pro Max, 11 Pro, XS Max, XS, XR, X, 8, 8 Plus, 7+, 7, 6S, 6, SE, 5S, 5C, 5, 4S and 4 including all of the models listed above and works with iOS 8, 9, 10, 11 and iOS 12. Users only need to provide the phones IMEI number and connect the iPhone to Wifi or iTunes.
Once your iPhone has been unlocked, you will be able to connect it to any network, either locally or internationally.
How the AT&T iPhone Unlock Service Works
The AT&T unlock service is an Official permanent AT&T iPhone unlock service that will open your AT&T iPhone for use on any network, using any network providers SIM card. The service works by connecting your iPhone to iTunes and restoring the phone, or by connecting the phone to a Wifi internet connection. Older iPhone models must use the iPhone reset method, while newer models only need to connect to a Wifi internet connection to activate the phone.
Once your iPhone has been unlocked using the Official iPhone Unlock Service, all you'll need to do to be able to use the phone on any GSM network worldwide is swap out the SIM card with the new provider's SIM.
iPhones that are unlocked using this service will remain unlocked following future iOS updates.
To use this service, your iPhone must be currently locked into AT&T service, to ensure that your iPhone is locked on the AT&T network, follow the instructions below.
Insert an AT&T Sim card and test the iPhone service.
Once you've inserted an active AT&T Sim card, make a test phone call to ensure the phone works on AT&T.
After placing a successful phone call on the AT&T network, attempt to send an SMS text message.
If you do not have AT&T Sim card, please first use our Carrier Checker Service to be sure that your iPhone it's on AT&T locked. Then use our Unlock Service for the phone.
Use Your iPhones IMEI to verify that AT&T is the phone's carrier.
The first step in using your phones IMEI to determine the phone's network is actually to locate the phones IMEI. There will find two methods available for locating the iPhone IMEI.
Finding your iPhones IMEI -Method #1
Finding your iPhones IMEI – Method #2
The phones IMEI can also be located under Settings →> General –> About in the menu of the phone.
Beginning the iPhone Unlock Process
Now that you have the phone's IMEI code select your iPhone model and click the Unlock Now" button to begin the process of unlocking your iPhone for use on networks other than the AT&T network.
After you've clicked the Unlock Now button, you will be taken your cart. After reviewing your cart, go ahead and click the CHECKOUT button and begin the checkout process.
After you've filled in all of your payment details, you'll be ready to press the PAY NOW button and finalize your purchase of the AT&T Official iPhone Unlocking Service.
Once your payment preferences have been entered, you will be taken to the payment processor of your choice, including either PayPal or Dalpay where you will be able to finalize your payment and begin the official iPhone unlock process.
Once the unlock process has been completed, you will be sent an email entitled Unlock Complete. This email will include directions for activating your iPhone using either iTunes or for newer iPhone models, via a WiFi connection.
Activating Your iPhone Using WiFi
Begin by connecting your iPhone to the Internet via WiFi
Take the old SIM card out of the phone and replace it with the new networks SIM Card.
Continue through the activation process as directed.
Once you've completed the activation process, your iPhone will be unlocked!
Using iTunes to Activate your Unlocked iPhone
If there is data on your phone that you don't want to lose, connect the phone to iTunes and back it up before beginning the activation processes.
Replace the iPhone AT&T SIM Card with the new networks SIM.
Click Restore, and begin the Restore process as directed on the screen of the phone.
Once the phone is restored, a message will appear on the screen that reads "Congratulations, Your iPhone has been unlocked!"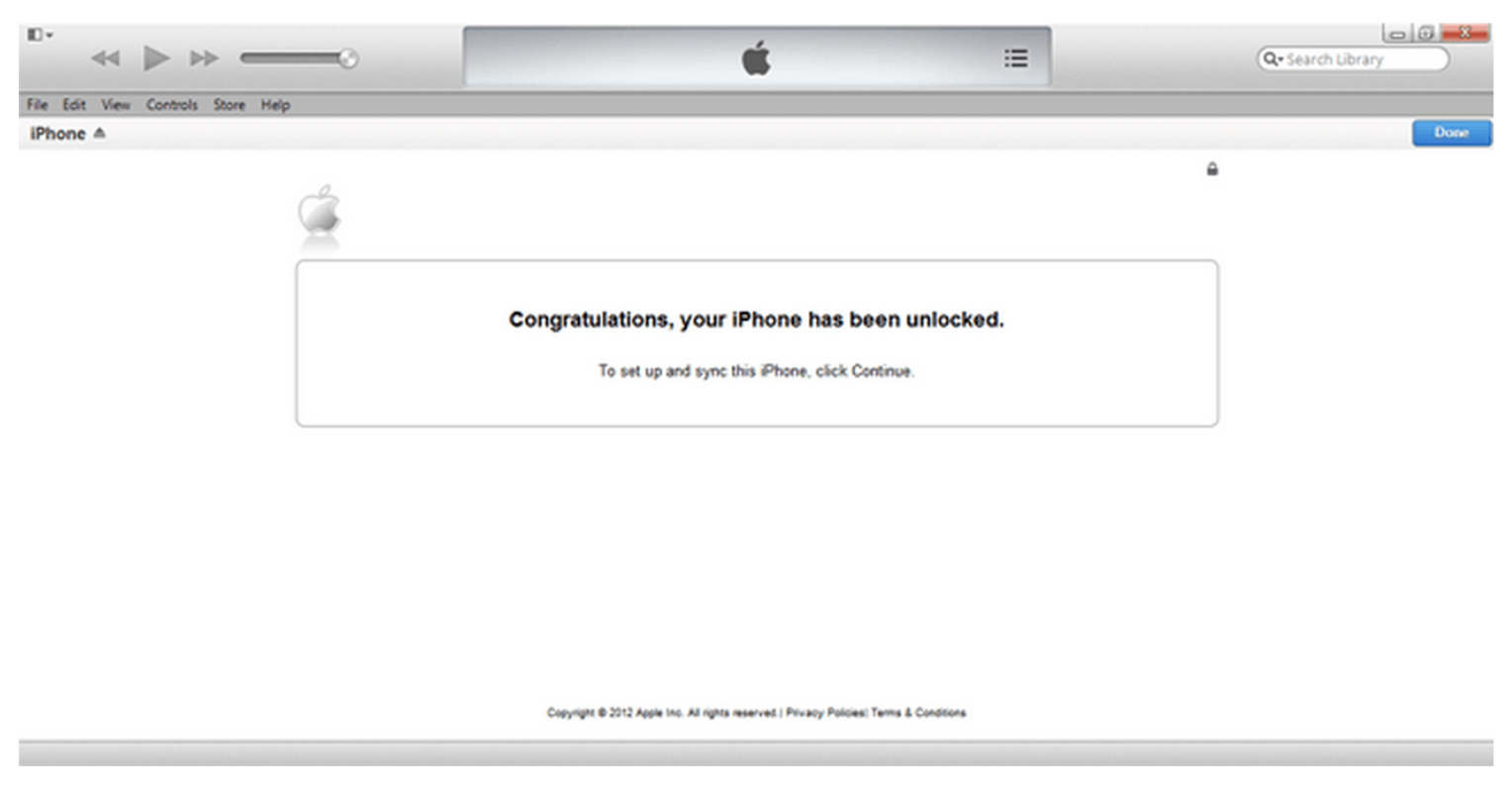 You've now completed the iPhone unlock process. You will now be able to use your iPhone on ANY network, nationally or internationally that uses a SIM card.
The IMEIUnlockSIM.com Forever Unlocked Guarantee
Upon use of this service, IMEIUnlockSIM.com guarantees that your phone will remain permanently unlocked forever, even in the event of a future iOS update. Your IMEI will be permanently stored in Apple's database as a Factory Unlocked IMEI.