Unlock SaskTel Canada iPhone X, 8 Plus 7 6S+ SE 6 5S 5C 5 4S
$19.00
24-48 Hours Delivery Time.
Unlock only Clean SaskTel iPhone IMEI.
Work on any Baseband and iOS Version.
How to unlock Canada SaskTel iPhone 5, iPhone 5s,c, 4S, iPhone 7, 7+, iPhone 8, 8+, iPhone 6,6+, 6s, 6s+, iPhone SE, iPhone X
Your definitely one of the lucky ones if your iPhone 5, iPhone 5s,c, 4S, iPhone 7, 7+, iPhone 8, 8+, iPhone 6,6+, 6s, 6s+, iPhone SE, iPhone X is locked to Canada SaskTel network because we have got the perfect service to match your unlocking needs. In case you're wondering this SIM unlock service unlocks and SIM-locked iPhone mobile phone on the carrier mentioned above. All you require to do is reach out for our service and perform the unlock in a short amount of time. After the SIM unlock is done you will be surprised by all the amazing things that your iPhone can offer. You will no longer need to use the services on only one mobile network carrier but of as many, as you see fit.
Before we begin here are some useful things for you to bear in mind:
Check if the SIM card your iPhone currently operates on is from Canada SaskTel. If it is, that is all the proof you need that your iPhone is locked on the right mobile network for our unlock service.
Check if your iPhone is already SIM unlocked. To do that, you need to insert a SIM card from a different carrier. If your iPhone works than you don't need our SIM unlock service, but if it doesn't then feel free to visit our iPhone SIM unlock webpage and proceed with the order.
The GSM iPhone will work only on GSM network.
How to begin the SaskTel unlock iPhone procedure?
Visit our webpage and complete the form you will see there. Select the model of your iPhone from the list and provide your iPhone's IMEI code.
Enter a true email address where we can contact you for further details.
Select UNLOCK NOW and make the payment via the secure payment services like PayPal.
Wait for an email from us. You will get one after a couple of working days informing you that the SIM unlock officially performed. In the same email, you will also receive a few notes as to how to complete the SIM unlock using the iTunes.
How to know if your iPhone is fully unlocked?
You can quickly check the liability of the confirmation email by inserting a SIM card from a different carrier than SaskTel. If this time your iPhone works then you have succeeded in your mission and you have unlocked your iPhone. Don't worry; I am sure you will make it as many before you did. When you are finally sure that you want to use the services of a different carrier than SaskTel Canada, back up the data of your iPhone, connect to iTunes, follow the instructions and restore your files to have a fully functional iPhone.  You with our service can unlock Rogers Canada iPhone and any other from this Country.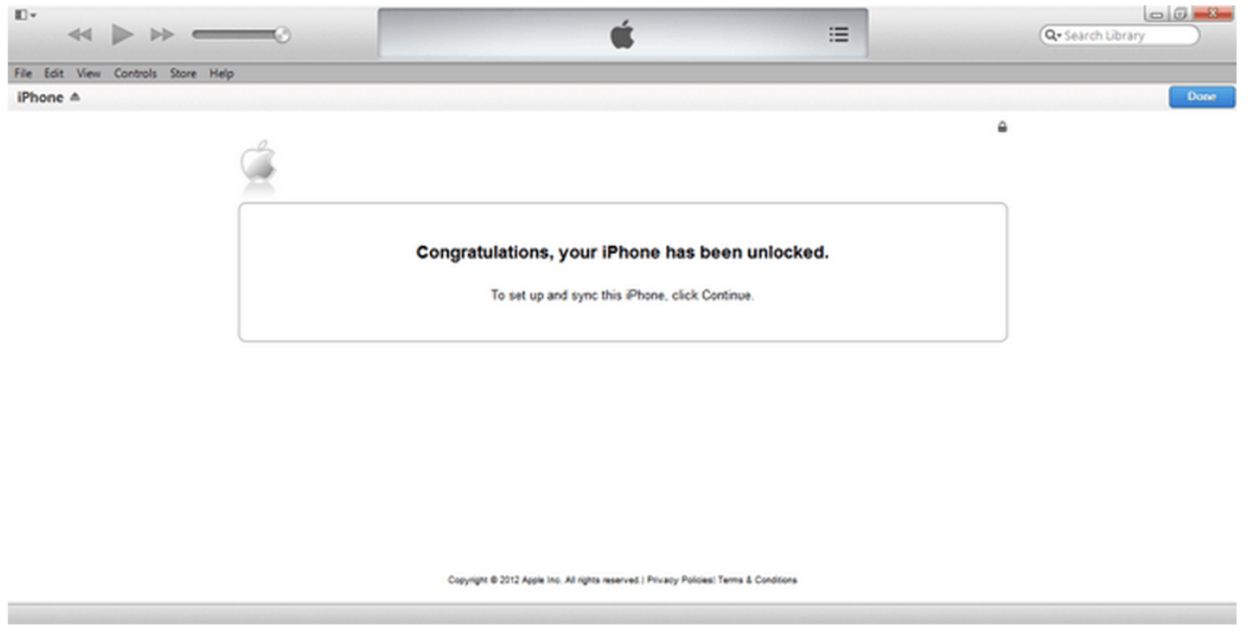 Do not be afraid to use the iTunes to restore your data. Other scams SIM unlock services may advise you against it, but we are a genuine service that offers a quality and permanent unlock. This means that your iPhone will act as it has been unlocked at the Apple store so connecting to iTunes will never erase anything or bring back the SIM lock activation on. You can also update your iPhone to any iOS version as they come along and I promise you will forget that your iPhone was once SIM locked and restricted.
If you still have any questions in mind about the iPhone IMEI unlock service, don't hesitate to contact us.