Unlock Telenor Sweden iPhone X, 8, 7 Plus, 6S, SE, 6, 5S, 5C, 5, 4S
$69.00
Delivery Time For Clean Service: (1 – 3 Days).
Delivery Time for Not Found Service: (1-2 weeks).
Unlock ANY Telenor IMEI Number.
Contact Us for any Question.
The SIM unlock service by IMEI for Telenor Sweden iPhone 4s, 5, 5s, 5c, SE, 6, 6S,7, 8, X is so far the best service when it comes to permanently erasing the SIM lock activation off your iPhone devices. The service that we offer you here today is not only cheap and easy to apply, but it also provides a SIM unlock that will last forever. Once you have managed to order our SIM unlocking service and completed all the steps, you will end up with iPhone device that will be compatible with the SIM cards of all mobile network carriers in the world. For now, you can only use the services of Telenor Sweden, but that is about to change if you decide to order our SIM unlock service by IMEI.
How To Unlock my Telenor Sweden iPhone?
What the preparation or codes of the iPhone unlock by IMEI is truly simple. You don't need to watch dozens of YouTube videos, nor do you need to read hundreds of articles to prepare yourself for what is to come. We do not bother our clients with things like that, we only need the bare minimum from you, and that is to make sure that you know the IMEI code of the iPhone you want to have unlocked.
The IMEI code consists of 15 digits, and it serves as an ID number for your mobile phone device, regardless if it is an iPhone or some other make.
Usually, the IMEI can be seen on various locations like the box your iPhone first came in, on the back of your iPhone's battery, in the ABOUT iPhone section in your iPhone, etc. on my iPhone for example, I can see the IMEI just on the back side of the device. You can also find the IMEI by dialing *#06#. When you do find it make sure you write it down correctly.
Start the Unlock Telenor iPhone Process by your IMEI Number
Now you're ready to open our webpage for iPhone unlock by IMEI. You should enter the IMEI code now and your valid email address which we will need to contact you by the end of the SIM unlock procedure. You also need to select the exact and correct model of your iPhone and then PRESS UNLOCK NOW. You need to complete the payment by PayPal or DalPay and wait for the unlock to be completed. This is not a simple procedure so do not expect it to be over in a few hours or minutes. Many services advertise this, but unfortunately, no unlock done in 20 minutes can be permanent. We offer you something of lasting value so it will normally take us a little more while to deliver. But do not worry, the whole thing will be done in three working days at most, which is not that of a big deal. In the meanwhile, you will still get to use your iPhone normally as you did before. You will know when the procedure is over after you receive the email with further instructions and a note of congratulations. Now you can enter any SIM card in the world you wish, turn on your iPhone and connect to a wireless network to finish the remaining steps. For earlier iPhone models this final stage is completed via iTunes.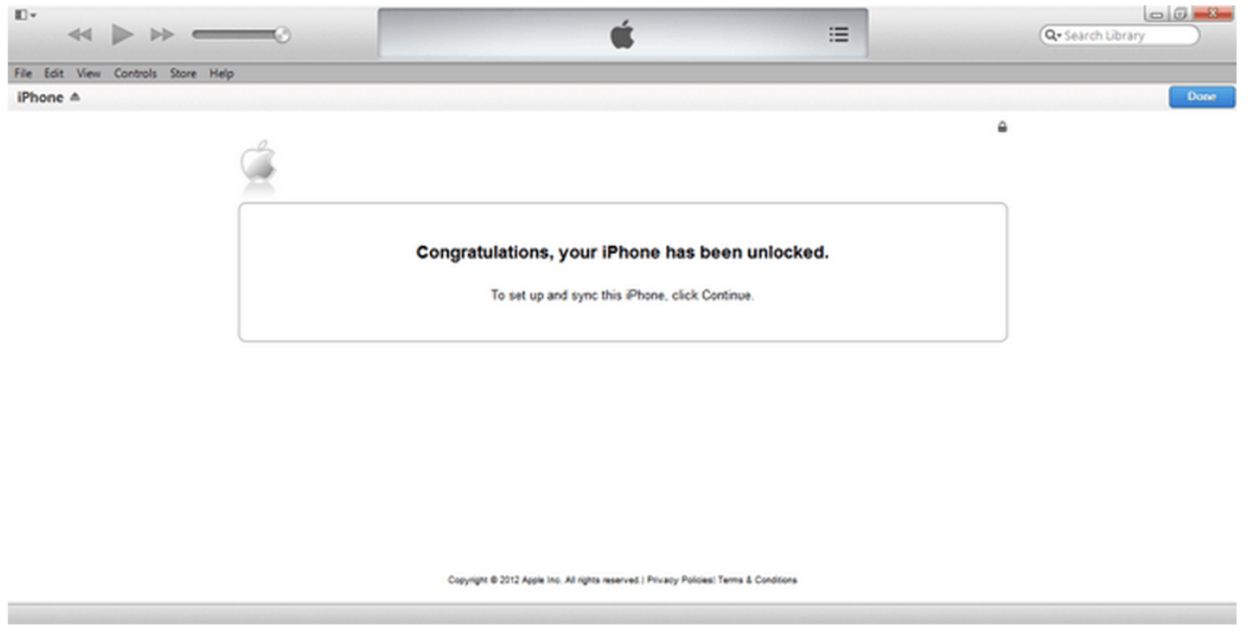 After the network of your new SIM card appears you are good to go- your iPhone has been officially and permanently unlocked. Now your iPhone 4s, 5, 5s, 5c, SE, 6, 6S, 7 can use the SIM cards not only of Telenor Sweden but on any mobile network carrier in the world. The SIM unlock iPhone always better than a locked one as you will have a chance to see for yourself.
If you have any questions and if you need further help in the SIM unlock process contact us anytime you need to, we are here to help and guide you through the entire process of your iPhone's unlock.